Wow! This year went by really fast. I had a lot of fun writing the Application of the Week blogs, writing other Liquit blogs and creating the PowerShell scripts which were included. Let me do a quick recap and provide you some updates on what has happened since.
It started with a blog about Windows Calculator. Essentially showing how to create a Smart Icon for provisioned Universal Windows Platform (UWP) applications like Windows Calculator. Launching UWP applications in Liquit Workspace has been simplified since. Just compare the Start Windows App action used in the screen capture below with the one shown in January's blog:
Most colleagues in the office know that when someone uses the word 'Edge' that that will grab my attention instantaneously. But that has to do with the man with the Gibson Explorer, a long time hero of mine. Unfortunately that's not what the blog about Edge was about, that fell off stage:
Next it was Netflix. "Did you say Netflix? Yes, Netflix!". Of course everyone smiled me picking that one. But I selected it to get everyone's attention on UWP 🙂
The way Netflix is offered is just one of many examples of applications which can't be downloaded from a vendor website as an MSI setup or Legacy (executable) setup. These applications can only be installed using an Appx or MSIX package taken from the Microsoft Store; these are Microsoft Store apps which as an administrator can be downloaded from the Microsoft Store. Here's how.
LastPass was covered in March. And this one I liked most. Because this one brings out the beauty and power of Smart Icons in Liquit Workspace handling four different ways of launching LastPass (using two Win32 variants, the Microsoft Store one and LastPass online).
Microsoft Remote Desktop Client aka Windows Desktop Client demonstrated how you can configure, deliver and update this client which is a prerequisite for Windows Virtual Desktop. And this was used in the most watched video on our YouTube Channel: "Launching Notepad++ using MSIX app attach and Microsoft WVD".
Video conferencing, team and online meeting solutions like Bluejeans, Google Hangouts, GoToMeeting, Slack, Teams, Webex, Whereby and Zoom were covered in How Liquit supports your favorite Remote Video Conferencing and Online Meeting Solutions.
Out of these, the one about Microsoft Teams is one of my favorites! I vividly remember a partner telling me that the number one help desk call for them was about Teams. Those calls are not about Teams functionality but about the forced sophisticated way of how Microsoft Teams is auto started. Whether you want to or not. He was happy to to have Liquit Workspace, Smart Icons and our PowerShell module to create Smart Icons like the one for Microsoft Teams, which puts the user back in control how and when to start Teams.
The blog about PuTTY in essence was not about PuTTY itself, but about how to use App-V within Liquit Workspace. Not only to deliver an App-V package in a digital workspace, but also how to launch App-V delivered applications.

Do visit our Liquit Feedback Portal and let us know whether you like us to support App-V similar how we support Appx and MSIX:

Microsoft Power BI Desktop became another favorite. Part 2 describes Microsoft providing the same applications both as a Microsoft Store app (MSIX) and an MSI. Microsoft finally updated their documentation, but stills refer to this one as a 'single executable' instead of calling it what it is: a WiX MSI bootstrapper containing an MSI.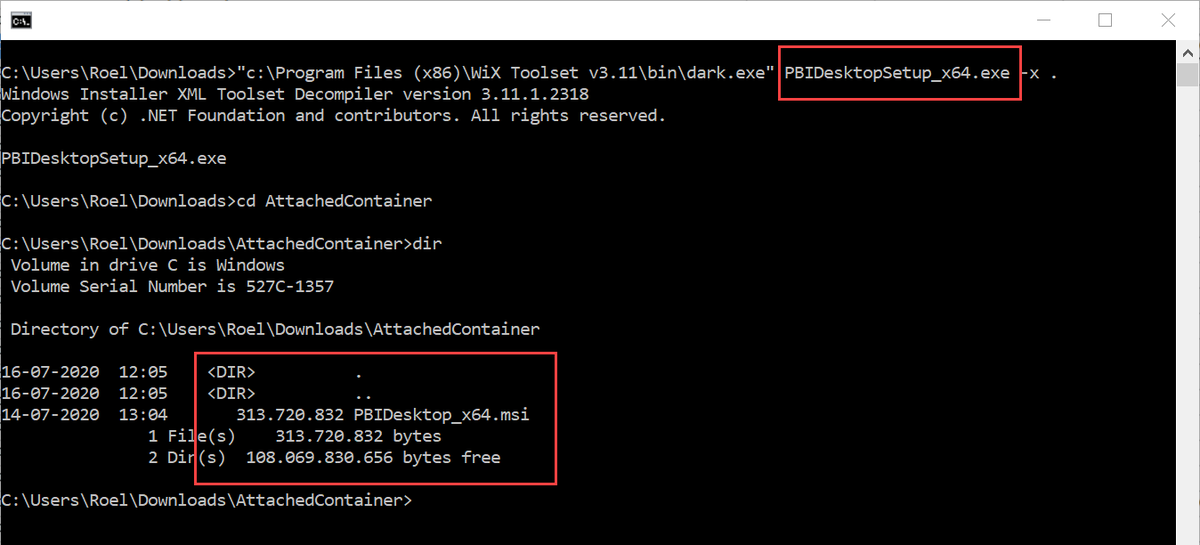 Power BI Desktop, like LastPass, is a great example to show how one can mix using both an online (Saas) variant for an application with a local Win32 application, delivered using an MSIX or MSI package:

Microsoft 365 had been on my list for long and this started something else, which I will blog about in 2021.
The last Application of the Week blog was about Fonts using our 'Install uploaded font' action.
Looking at the above examples: Edge, LastPass, Microsoft Teams, Power BI Desktop, PuTTY etc. it was extremely boring, frustrating, depressing, stressful peculiar to see my well respected colleague Nico Zieck doing demo's this year showing how to deploy and launch … 7-Zip.
7-Zip, really? Yes 7-Zip.
So it's so cool that his promise for 2021 is to not demo 7-Zip anymore and use one of the above examples. Which show the true power and beauty of Liquit Workspace delivering Smart Icons for traditional Windows applications like MSI and legacy (EXE) setups, but also modern variants like Appx, UWP, App-V and MSIX and e.g. SaaS applications. Especially if you combine this with contexts, SSO and authentication options and our connectors.
Which owes him a T-shirt I think. So he will not forget about his promise and keeps it 😉
Thank you Nico for your support this year and thank you all (you know who you are) for all feedback, fan mail, suggestions and comments on my blogs.
I've a lot of blog-ideas for 2021 e.g. about deploying and providing Smart Icons for Adobe Creative Cloud, Microsoft 365, Printer Drivers and Networks Printers etc. Looking forward to the 2021 blogs therefore.

Until next year! Happy Holidays! Cheers!